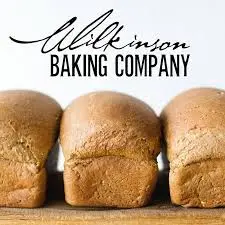 Our client, Wilkinson Baking had a first-generation model of an industrial bread maker. The next generation needed to add features, be internet connected ... and be beautiful.
Wilkinson asked the Software Technology Group to help create a bread making kiosk for artisanal bread making. The unit would go in to regional supermarkets to allow purchase of fresh out-of-the-oven loaves that required minimal interaction with the working staff.
The system is IoT at its best, allowing real time reports and production agendas. The staff can remotely delineate the automated production and cleaning schedules and view detailed reports of the bread making operation.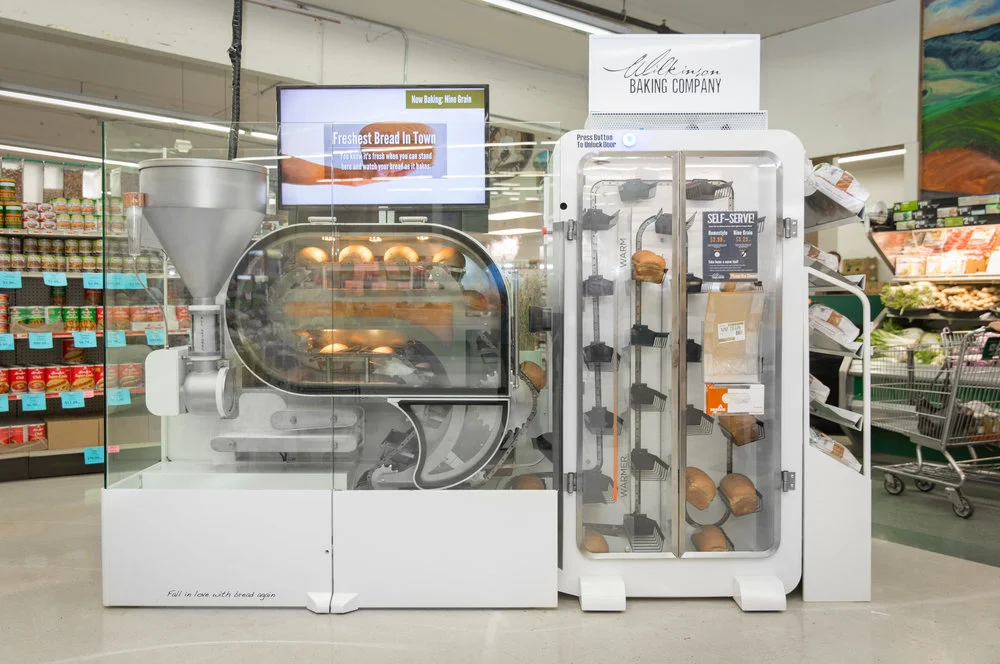 The staff loads a hopper with a premix of flour and ingredients. Then the system is off and running.
The premix is measured out and combined with water
Mixed and Kneaded
Rolled out in a form factor for the loaf bin
Transported through the oven that has recipe-based timing, humidity and temperature
Removed from the baking bin
Enters a cooling chamber
And the customer can ask for the loaf that just came out of the oven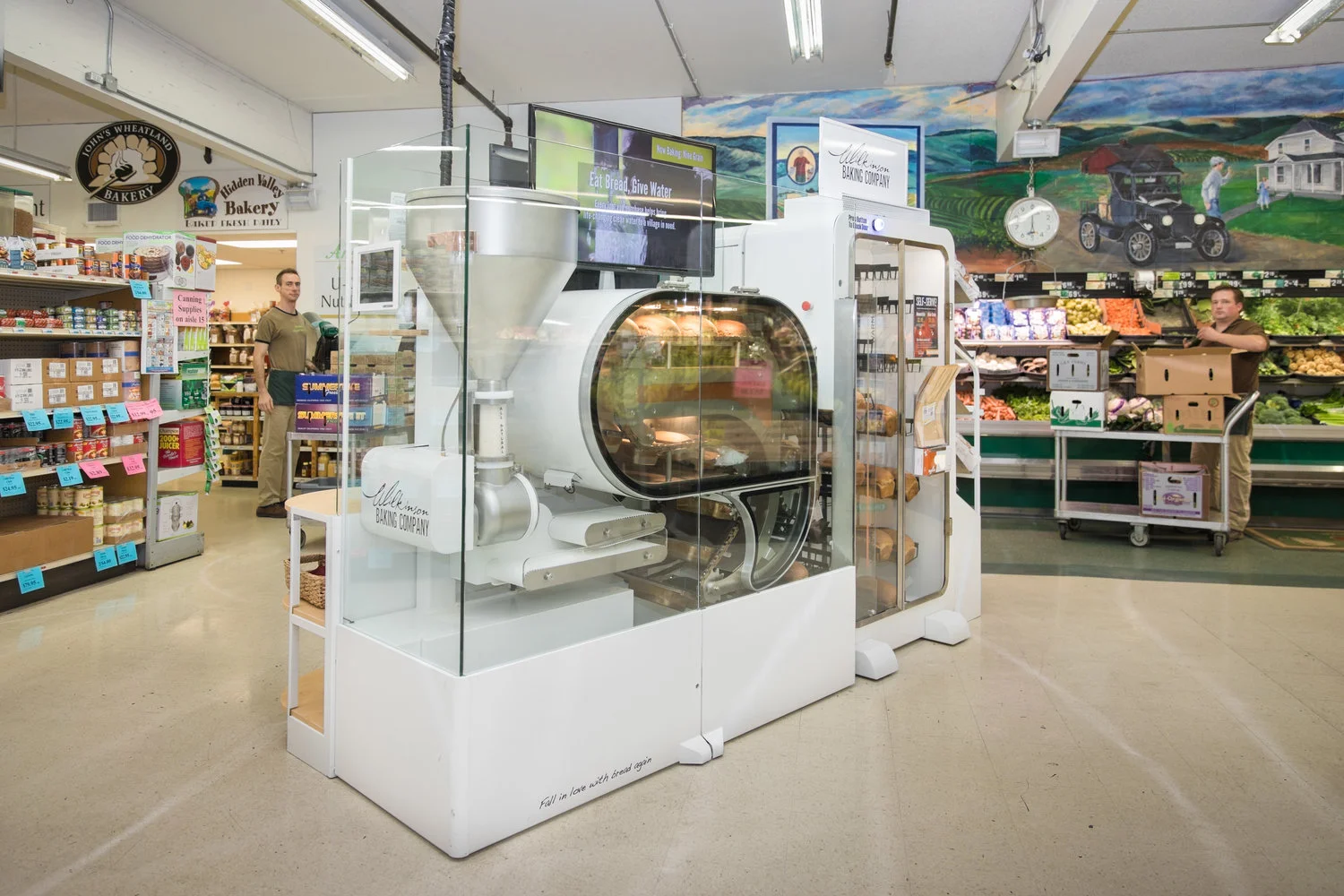 The system is automation control based with a secure sign-on web service. It is available in stores throughout the Pacific NW.
"Jay does a great job at communicating expectations upfront and making sure all our goals are met in the end. Rich worked overtime to meet our deadlines and was one of the best people I've worked with on any project. Plan to continue using STG on future projects and are very grateful for what they created for us!"
Eric Wilkinson
Wilkinson Baking Company